If you're a dress-lover, a store focused solely on dresses might sound like a dream come true.
Rosedress is a website dedicated to all types of dresses, but is it legit or just another scammy website that doesn't fulfill what it promises?
Keep reading our Rosedress reviews to find out if you should shop from this clothing brand or run for the hills.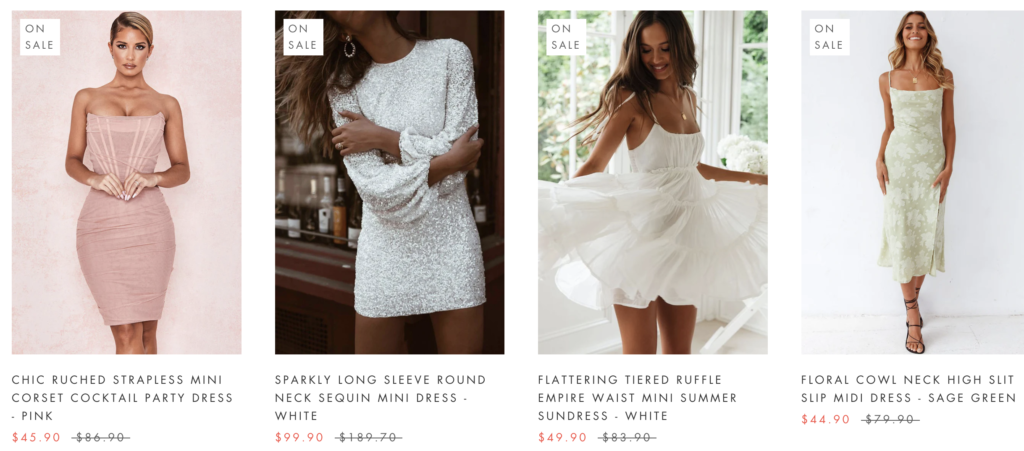 What is Rosedress?
Rosedress is an online clothing store that is dedicated to every type of dress you can imagine. They truly have a ton of options.
To make it easier to find what you're looking for, they offer the ability to sort by occasion, material, pattern, sleeve, neckline, and other filters if desired.
Rosedress Reviews
Our Rating: 1/10
Rosedress has pretty bad reviews all around and we don't recommend shopping here.
Although there are great reviews on their actual website, we're guessing these are fake because this isn't the case when you view reviews on other platforms.
On Sitejabber, 17 customers gave the brand an overall 1.7-star rating. On Trustpilot, 34 customers gave the brand the same 1.7-star overall rating.
One of the biggest complaints involved shipping time. Most customers waited over a month to receive their orders, sometimes even longer than two months.
However, it doesn't stop there. Most reviewers complained that the item(s) that arrived were nothing like the photos they saw online. On top of that, the quality was terrible and the sizing was way off.
We discovered that Rosedress is another overseas company that steals photos from reputable brands and pretends to sell these products, then sends you something that looks completely different.
Some of the images they steal are ridiculous.
For example, we found that Rosedress stole this product picture from the Hanna Gown by Bronx and Banco. This designer gown retails at $849 at REVOLVE, yet Rosedress is trying to sell their version for less than $100 using the stolen photos.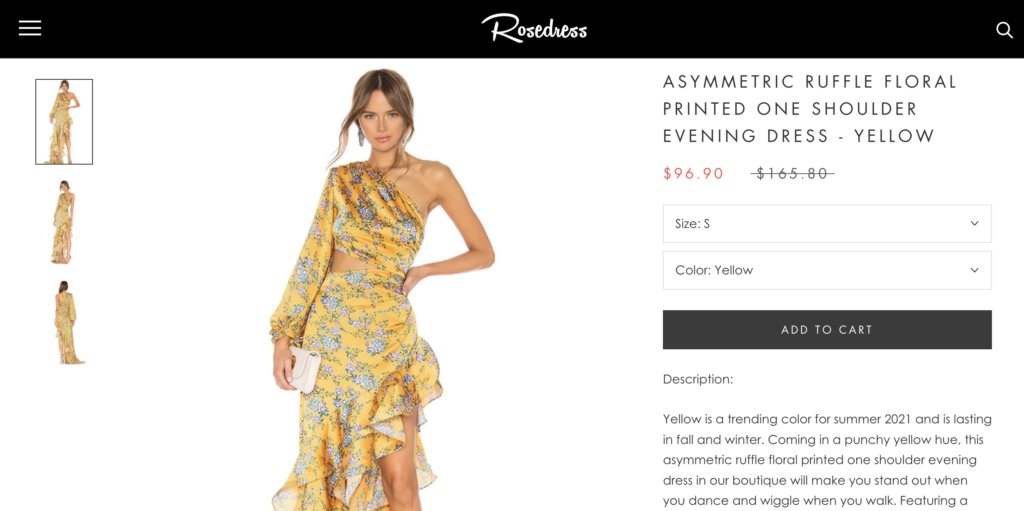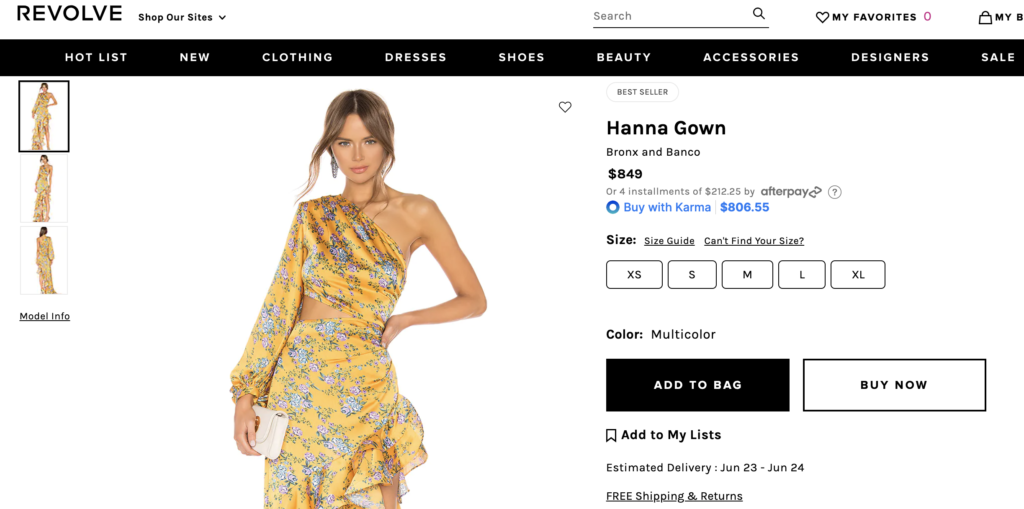 If you do end up purchasing from this brand and don't like what you received, their return policy isn't the best either.
You have 45 days to return your item(s), but customers must pay for their own return shipping. Since they're based overseas, this can be expensive and not even worth it in many cases.
Rosedress also claims to be based in Colorado on their contact page, but many reviewers stated their order was shipped from China.
Overall Feedback
Overall, we don't recommend shopping from Rosedress.
It's a scammy site with fake images and plenty of negative reviews.
Shipping takes forever and customers don't receive the items pictured. Plus, after a bit of research, we found that Rosedress steals all of its images from legit clothing brands.
Rosedress Alternatives
If you love the styles at Rosedress, here are a few alternatives where you can find similar dresses for affordable or mid-range prices.