With the rise of online shopping, it's become far too easy for people to create untrustworthy stores and brands.
Unfortunately, there are a surprising number of scam websites that run ads on their products to get to the front page of Google and get customers, but then turn into a ghost town after they charge your card.
If you've seen an ad for Merking and are wondering if they are legit, keep reading for everything you need to know about this store and if you should trust them.
Is Merking Legit?
No, Merking (merking.us) doesn't seem to be a legit store and we do not recommend ordering from their website. Their website looks pretty legit, but don't be fooled!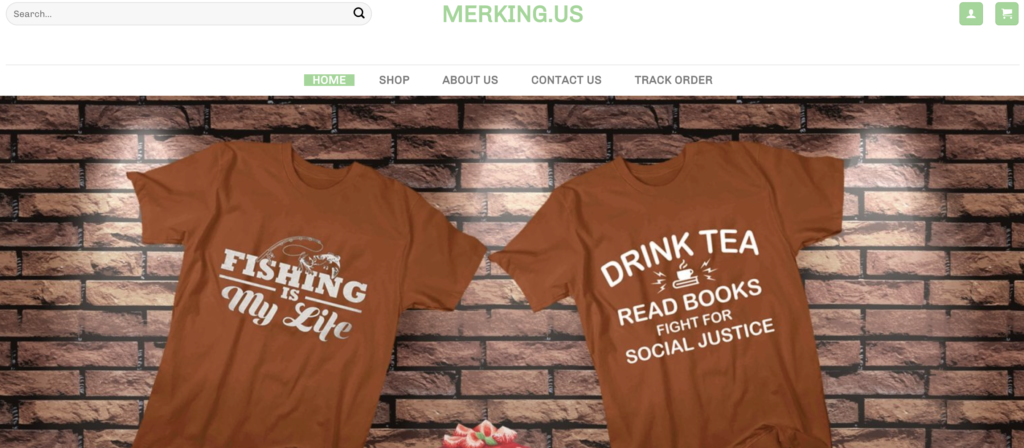 Merking Reviews
Our Verdict: Merking is not trustworthy and seems to be a scam website, we don't recommend shopping here.
In other Merking reviews, customers stated they purchased items like cameras and other electronics. However, they currently have a portfolio of 10 shirts listed on their website. This is very suspicious.
However, the main issue is that customers never receive their orders and can't get in contact with customer service. Here are the main points of feedback we found based on a variety of Merking reviews:
Customers never received their orders
Customers stated the brand never answer their customer service phone number
Nobody is available on their online chat service
Nobody responds to emails
A fake address is listed on their website, leads to a residential home
Bottom Line
Overall, it's pretty clear to us that Merking is a scam website that will never send your order and won't respond to your emails or calls.
Note: If you've already placed an order, you can always contact your bank and request a chargeback. We also recommend changing your card info since this brand is pretty suspicious.